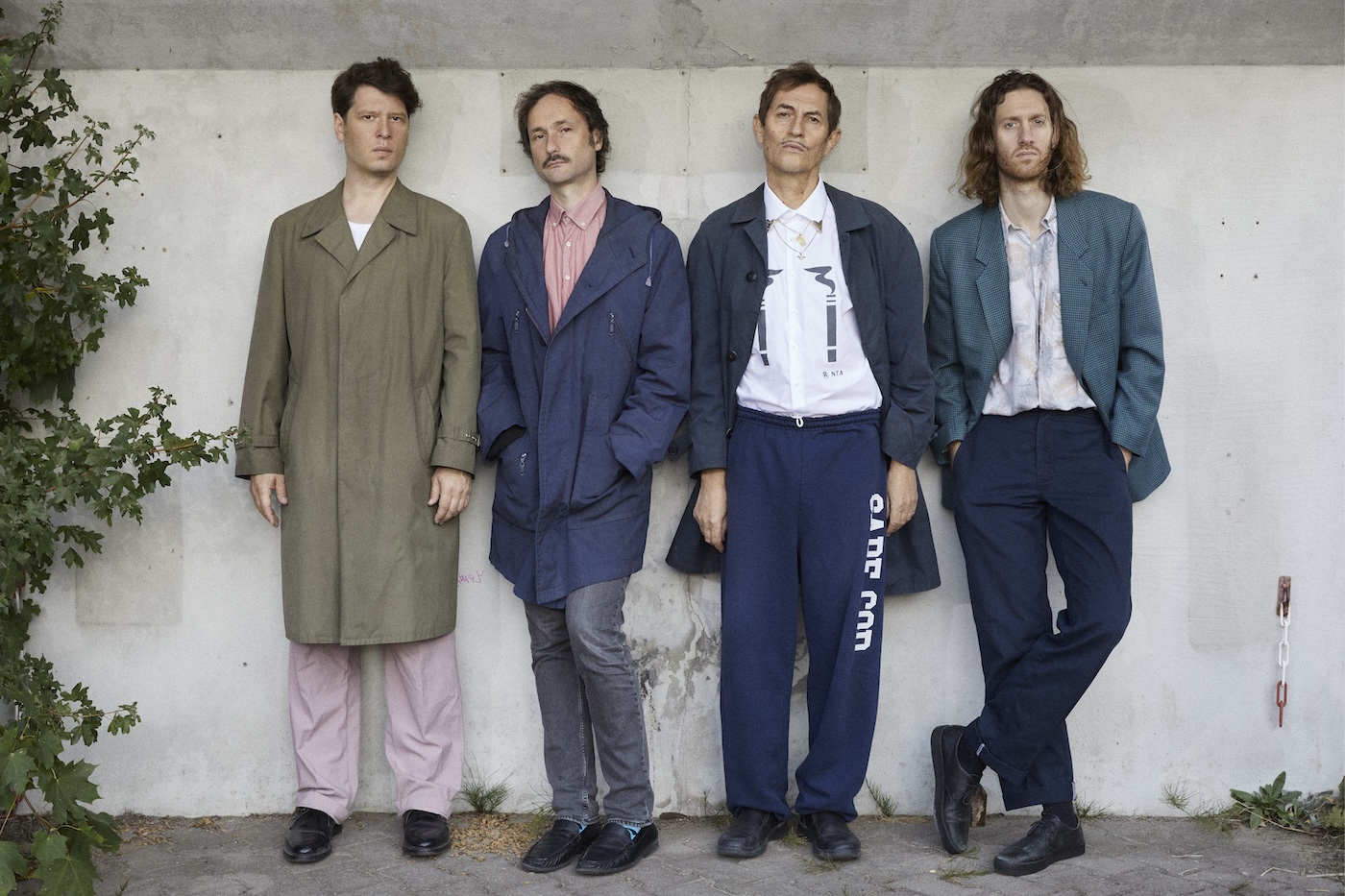 Six years ago, Oum Shatt released a critically acclaimed debut album. This led to Song of the Year awards from Berlin Radio Eins ("Gold To Straw") and TAZ Popblog ("Power To The Women Of The Morning Shift"), as well as a BBC featured segment and appearances at SXSW, Transmusicales in France and Electric Picnic in Ireland.
Now the Berlin-based band – consisting of the singer and songwriter Jonas Poppe, drummer Chris Imler, guitarist Richard Murphy and Rémi Letournelle on bass and synth – return with a second effort that even surpasses their debut. There Oum Shatt combined American surf with Greek Rembetika music, No Wave and oriental influences, here they extend their sound even further:
Although one recognizes the classic Oum Shatt sound through the Phrygian scale in "Over the World and Out", there are also such contrasting songs as the irradiated singer/songwriter chanson "My Hostess (Madame Le Soleil Levant)", the enraptured and ecstatic "Play!", the by angular drums dominated "Off to St. Pete" or the hypnotically danceable "Love the way she stands".
That doesn't however mean musical rambling and getting lost in the void, but is purified by the band and brought to the point. Oum Shatt never stop at one reference, but only see it as a starting point to build a world of their own.
The interlocking, circular single-note guitars, the mantra-like baritone foregrounded by repetitive background choirs and the very individual, wild percussive aesthetics give the album a mystical, at times psychedelic sound.
Jonas Poppe's often ambiguous, sometimes sarcastic texts address the question of the realization of ideals ("I would have quit my job, if I ever had one") or the failure to do so, as well as love and the housing market, politics, artistic freedom and power structures. A recurring motif is a fictitious "in-between world" in which – triggered by a feedback loop between the outer and inner world of the lyrical I – a mystical hyper-reality arises: "I found something in between signing and resigning – the bliss of imponderability".
The result is a record that, despite its many obscure influences, is entirely original.
Christian Ihle, taz
Based in: Germany
Represented by: Kirmes
Territories: Europe
---
---
---