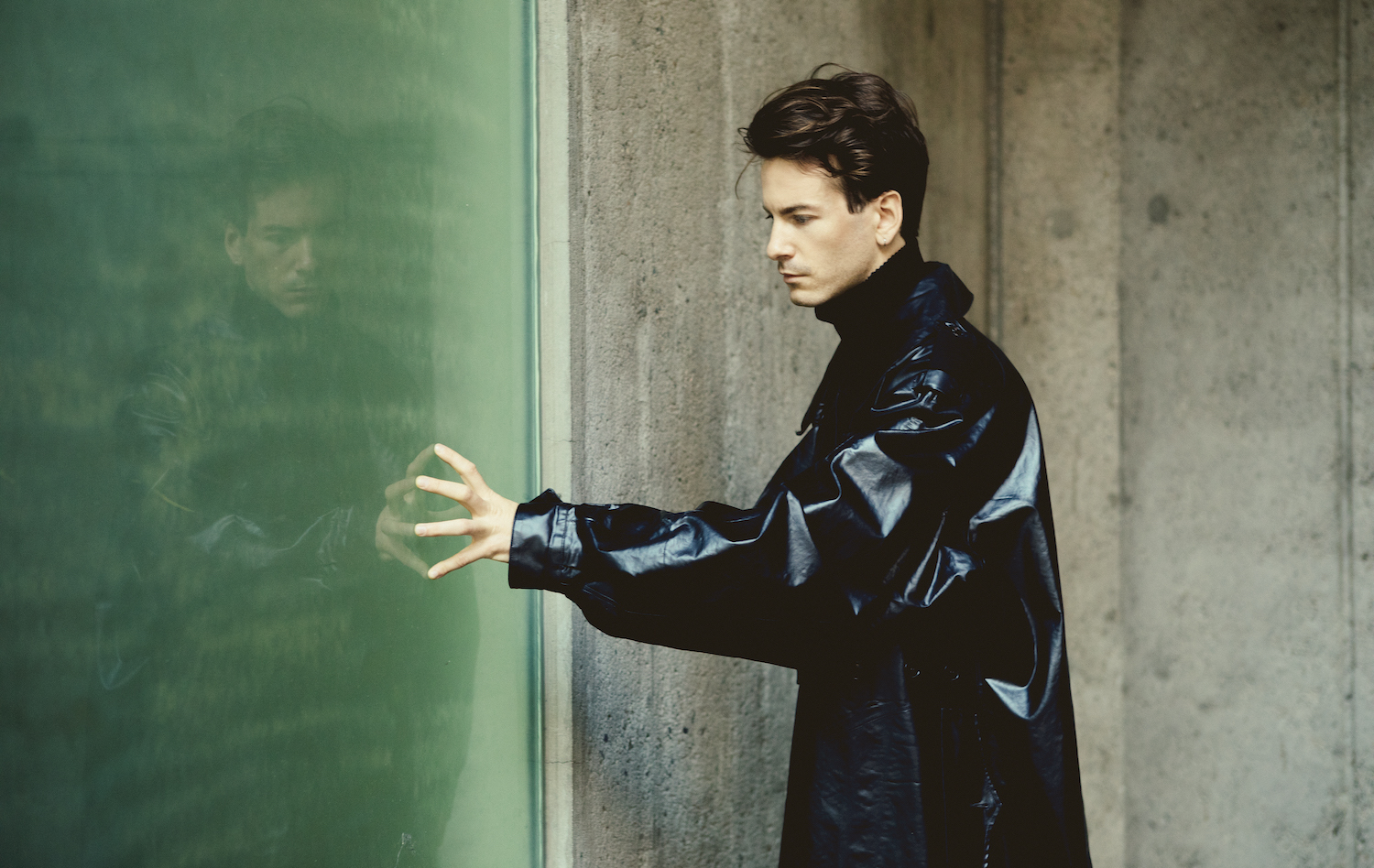 "The giant agaves outside my home only bloom every 20 or 30 years years. Being around that was a powerful lesson in slowness. And in tenacity." Robert Alfons says that accepting a radical change of pace was key in making The Destroyer, his new album under the moniker TR/ST. In the five years since releasing Joyland, TR/ST's last full-length album, Alfons wrote and recorded songs in a farmhouse in southern Ontario and in Los Angeles—where he has relocated—and worked with an all-star cast of collaborators. Maya Postepski, Alfons's collaborator on the 2012 Juno Award-nominated debut TRST, co- wrote and co-produced six of the album's songs, and Alfons worked with co-producers Lars Stalfors and Damian Taylor to refine the album's sound. But he found the key ingredient to creating the driving, anthemic songs on the album—which will be released in two parts; the first on April 19, 2019 and the second in November, 2019—was patience.

"The environment I work in has always guided me. But it took a long time to submit to the kind of patience these songs were asking of me. I was getting glimpses of what I wanted to achieve with the album," he says. "But it wasn't feeling cohesive; things weren't aligning in a clear direction." Alfons realized it was a question of patience and perseverance. "My first two records were put out so close to one another that I think of them as one," he says, "They just poured out of me." With The Destroyer, the process was entirely different. "It was so much more careful. I found myself seeking spaces of absolute quiet; I needed them in order to hear what was going on inside."

"Iris," the first song Alfons wrote for the album, began to take shape near the end of 2014, just before Alfons moved to Los Angeles. He credits the city with contributing greatly to the album. "It's this huge, polarized, frantic place, bursting with sound," he says, "But it can also be lonely and alienating. In a way, that contrast became a kind of inspiration for the new work."

"Iris" would end up setting the tone for what became a collection of 16 tracks. "Lyrically and thematically, 'Iris' characterizes what so much of this record is about," Alfons says. "Sonically, it teeters between warmth, melody and exhilaration on one hand, and isolating, industrial hardness on the other. That was a contrast I wanted to play with from the beginning."

Indeed, the first part of The Destroyer, which is comprised of eight songs, highlights industrial and dream pop influences on songs like "Colossal" and "Gone," where Alfons' knack for shimmering sounds and powerful vocals are on display. The second part reveals a more mellow, intimate side of the artist. however TR/ST's trademark sound, which has been lauded in outlets including Pitchfork, FADER, and NME, is present throughout.

Following Alfons' first releases, The New Yorker wrote, "The songs are buoyed by crystalline drum machines and chilling synths, and capped with Alfons' forceful vocals, which alternate between a feminine falsetto and a brittle, witchy monotone." Though this knack for the unexpected stays strong with The Destroyer, the album "is much more emotionally tumultuous than the earlier releases," Alfons says. "It's also much darker and more sincere."

If there's a theme that sums up the process of making this record, it's the deconstruction of shame. "When I was a child, making music was a necessity for me in order to feel sane," Alfons says. "It was a way to understand and overcome blockages I couldn't necessarily define. And in a way this album was a return to that, to letting the music guide my growth, rather than vice versa." Alfons will follow the release of both parts of The Destroyer with U.S. and international tour dates throughout 2019.
---
---
---