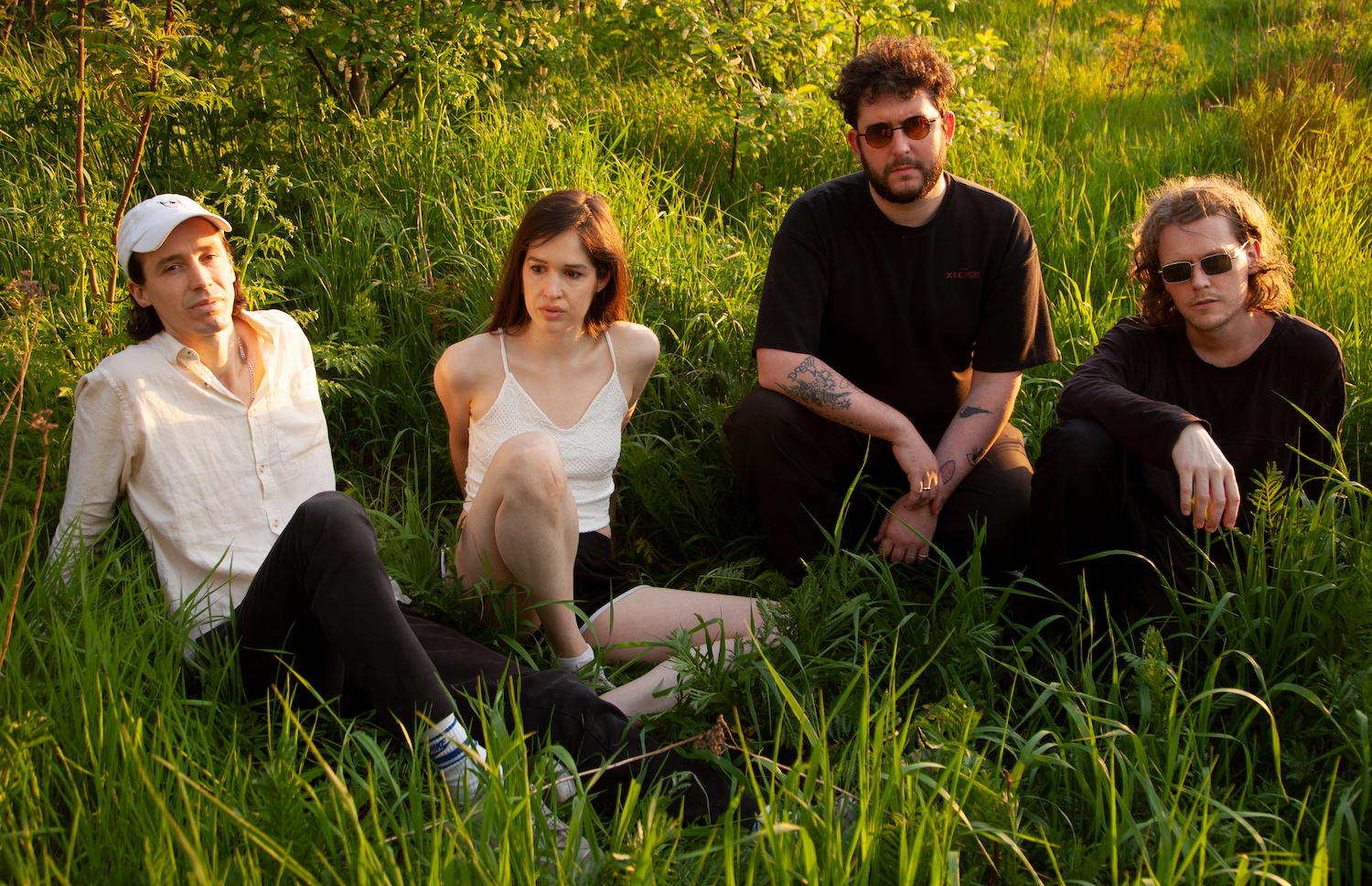 Marie Davidson & L'Œil Nu
Longtime collaborators Marie Davidson, Jesse-Osborne Lanthier, Pierre Guerineau, and Asaël R. Robitaille have respectively explored a broad spectrum of electronic music, producing albums for record labels such as DFA, Cititrax, Holodeck, Éditions Appærent, Halcyon Veil, Orange Milk, MIND Records, and raster-noton. Now united by their love of pop music writing, Marie Davidson & L'Œil Nu celebrate and reinvent the codes of the genre. The end of an intense world tour that followed the success of Working Class Woman (Ninja Tune / Bonsound, 2018) marks a new beginning for Marie Davidson. Inspired by her disenchantment with club culture, solitude, and existential doubt while on the road, Marie's lyrics, more personal and striking than ever, serve as the foundation for what will eventually become the album Renegade Breakdown. Built upon her a capella demos, the compositions, and arrangements developed by L'Œil Nu highlight her talents as a performer, singer, and frontwoman.
Producers with eclectic taste, at ease with avant-garde electronic experiments, as with traditional rock arrangements (guitars, bass, drums), or orchestral instrumentations, the music of L'Œil Nu is free and imaginative, whose form adapts to deliver the emotion expressed by the poet's words. Their new single Persona (2021), once again released on Ninja Tune and Bonsound, bears testament to this, declining the theme in 3 distinct pieces, going from the walls of saturated guitars to the lighter and synthetic tones of the BB version, via the overlapping loops of the interlude.
Based in: Canada
Represented by: Jens Oberthür
Territories: Germany
---
---
---