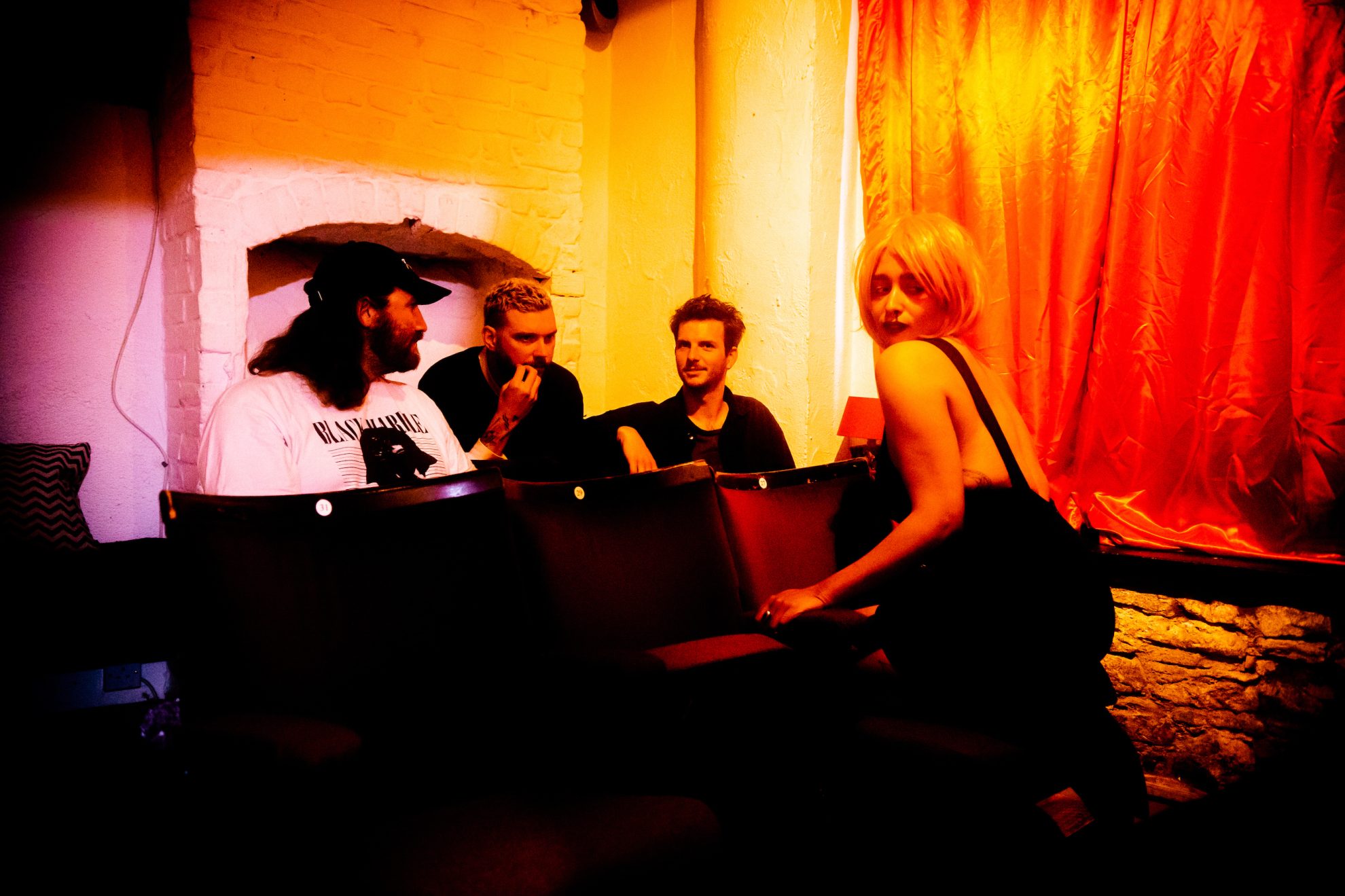 Mandy, Indiana's music is made from their place within the world, having formed out of the fertile Manchester scene and arriving fully-realized. The group initially came to fruition after Caulfield and guitarist/producer Scott Fair met sharing a bill with their former projects. Joined by Simon Catling (synth) and Alex Macdougall (drums), Mandy, Indiana have generated a sound that is once chaotic and precisely tuned. The "Berghain-ready" (them) early single "Injury Detail" was released to a wealth of critical praise from the likes of FADER (deeming the track a "Song You Need"), Stereogum (previously naming Mandy one of 2021's "Best New Bands") and Pitchfork, who hailed: "Mandy, Indiana have mastered the sound of mechanized violence."
Their first recordings emerged around 2019, with a smattering of early singles released not long after, culminating in 2021's acclaimed "…" EP, released via Fire Talk, which saw the band draw early cosigns including a Daniel Avery remix and support slots from Squid and Gilla Band. The latter's Daniel Fox mixed several of the tracks on i've seen a way, alongside Robin Stewart of Giant Swan. Produced by the band's own Fair, the album was mastered by indie stalwart Heba Kadry.
Unlikely off-site recording locations with novel acoustics were crucial to achieving i've seen a way's unique sound, from recording screaming vocals in a Bristol mall to live drums in a West Country cave — the latter's session cut short by literal spelunkers. Other sessions happened in Gothic crypts, where Mandy, Indiana's physical bass frequencies and experiments with volume competed with underground roadworks in upsetting a yoga class above. i've seen a way is a manifesto for these moments of openness and disruption.
i've seen a way manipulates chance recording operations into percussive geometries, one where gnarled guitars sit in thickets of distortion and vocals spin knots of lyrical repetitions. Fair explains, "We wanted to alter textures, create clashes, and craft those moments when what you're expecting to happen never comes."
Based in: United Kingdom / Germany
Represented by: Leoni Weber
Territories: Germany
---
---
---