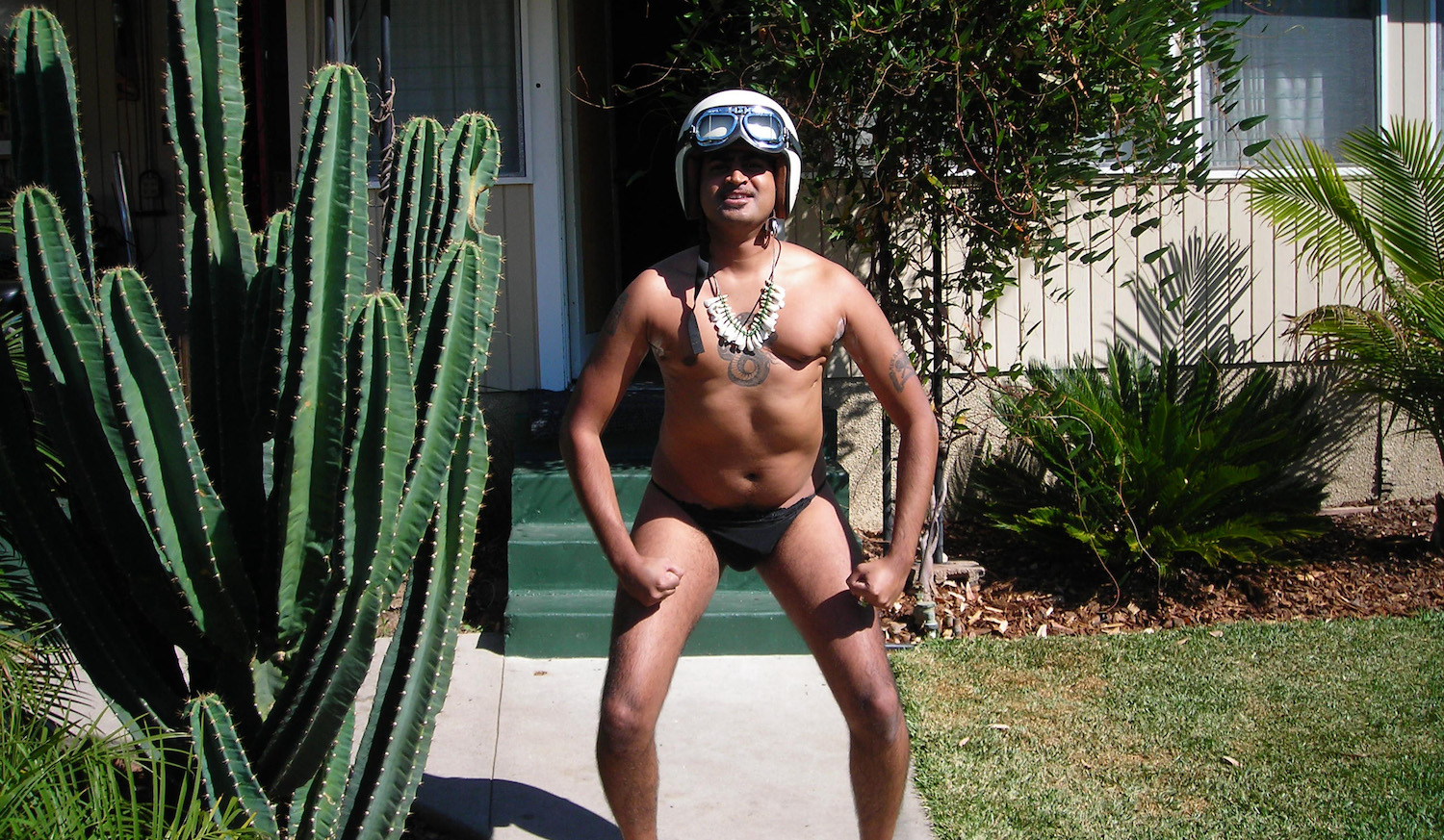 Imagine Roky Erickson backed by the Sun Ra Arkestra, Wilson Pickett and The Velvet Underground or the love child of Anubis and Kali. King Khan & The Shrines is more than a psychedelic soul band with a spectacle of a stage show. They are a cult musical phenomenon and simply one of the most entertaining groups the world has seen and heard since the days of Ike + Tina. Mostly based in Berlin, Germany the band has sold out clubs all across North America, Europe and Australia, gracing the stages of some of the finest festivals out there (SXSW, Coachella, Bestival, Pitchfork Festival, Big Day Out) leaving behind a colorful spell of amazement and wonder wherever they go.
Their last album "What Is!?" received critical acclaim from all over the world and landed at #33 on Pitchfork's Top Albums of the year. They have been joined on stage by members of the Sun Ra Arkestra and Jello Biafra. Their songs have been featured in movies such as "Chiko" (produced by German Academy Award winner Fatih Akin) and American TV-Shows such as Danny McBride's "Eastbound Down", "Entourage" and "Chuck".
In 2010 King Khan and Mark Sultan (the King Khan+ BBQ Show) were invited by Lou Reed and Laurie Anderson to perform with them at The Opera House in Sydney. Khan also recently performed at Hal Wilner´s "Freedom Rides" show in the Royal Festival Hall in London, England. A celebration of the music of civil rights also featuring Antony Hegarty, Tim Robbins and Billy Bragg.
Now 6 years after their last release King Khan & The Shrines have joined North American cult indie label Merge Records who released the groups brand new album called "Idle No More" in September 2013. The stories and legends that surround the band are known to be wild and often hilarious (google King Khan & Lindsay Lohan) and so are their live shows. Don´t miss this rare chance to wail, testify, and celebrate with a legend in the making.
Based in: Germany
Represented by: Jens Oberthür
Territories: Germany, Austria, Switzerland
---
---
---