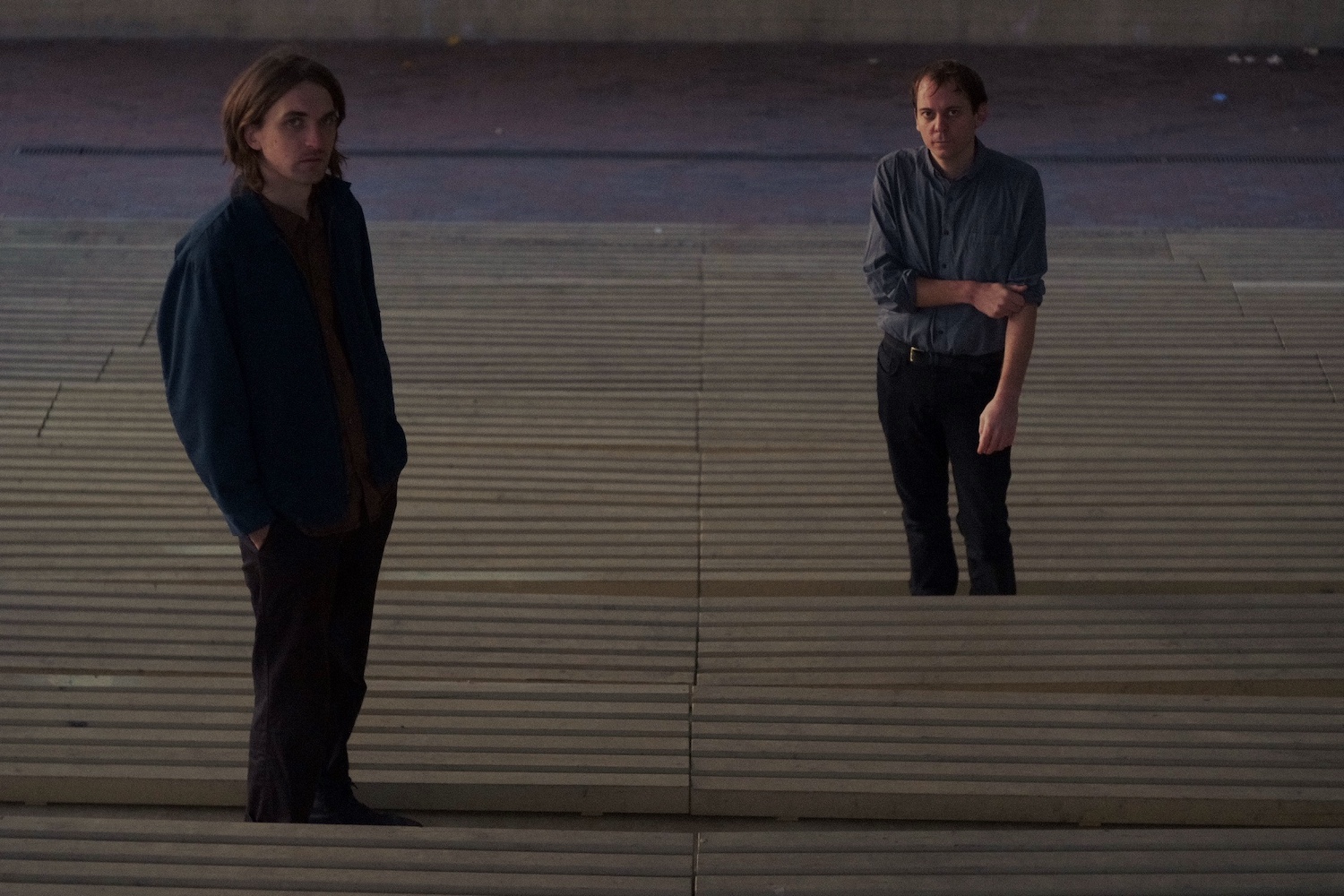 Learning about what Deliluh has been through these past two years brought the commands on a cassette player to mind: press rewind, forward, play and eject. The band, now a duo of Kyle Knapp and Julius Pedersen, relocated to Europe from their Toronto base with the ambition to plug into a continent that felt more cohesive in terms of a gig circuit and to map new spaces, both terrestrial and spiritual. This bold move came with a number of adjustments.The first was a new touring line-up, following the decision of Erika Wharton-Shukster and Erik Jude to stay in Canada. The second was dealing with the cosmic headfuck of a deadly global pandemic that put a stop to most things outside of staying alive. Looking back, Kyle Knapp sees the process as "somewhat of a crash course in survival and keeping calm. Overall it's taught us a lot about what we want to accomplish, both in the present and the long term."
The new record, Fault Lines, is the result. Knapp sees the record as reflecting the duo's "growth away from documenting the spaces in our native Toronto, to going out and experiencing new worlds and communities, something which has allowed us to look further inward." Transmitting and receiving, then. This duality is expressed through the album's incredibly spacious and clear sound and a series of what sound like intense sermons, or internal monologues that rail against the injustices of this world. The songs introduce characters who grapple with values that are pitted against the expectations around them. Knapp talks of a guilt-ridden preacher in the song Credence who, in a struggle to keep his church afloat, turns to unethical dealings with dubious people. All the tracks "reveal biases that are challenged by external realities" in different ways, for better and for worse. And yet these characters keep on kicking against the pricks: even if the narrator in Body and Soul shakes his fist at what feels like a relentlessly grim future. "Don't say the sun still rises to light my way".
Fault Lines is also a European record in its making. It first took shape at a session in Copenhagen in January 2019 where the band, still a four piece, recorded the beds before heading out on tour. The plan was to take a post-tour break and track some ideas that could be worked on remotely until everyone got back together in the early summer. Then everything "kind of went sideways". Fault Lines stayed in an embryonic state for more than half a year, during which Deliluh reconfigured as a two piece. The lockdowns did, however, provide the time to rework material, or reposition ideas in line with the circumstances the pair found themselves in. Julius Pedersen: "We did a lot of heavy lifting at home together in Berlin and Marseille, taking turns training back and forth, throwing shit at the wall and experimenting."
Fault Lines is tough and powerful sounding: a survivor's record. At times these sparse tracks sound full of menace, at other moments, as in X-Neighbourhood and the soundtracked poem, Mirror of Hope, a sense of remorse. Repetition plays a key role: the band "initially wanted the record to sound circular. (But) repetition and allowing things to breathe was important to these songs, not only to create tension, but to give significance to moments of change when they do occur." The single Amulet is a mesmeric example of this; where a revolving pattern of notes sketches out a melody which irrigates the brooding, parched vocal line. The circular nature of the music can also trigger a feeling of otherworldliness, as heard on the hypnotic Syndicate II. The track is driven by a simple metallic riff and a caustic vocal line that maybe channels the ghost of an old singer… Regardless it operates in an interzone of its own making.
After all this upheaval, does Deliluh still dream of going to another place? Are places different and do they really have a bearing on the creative path? "There's always another place calling from beyond. Without it we would be stuck and hopeless."
Based in: France, Germany
Represented by: Kirmes
Territories: Europe
---
---
---