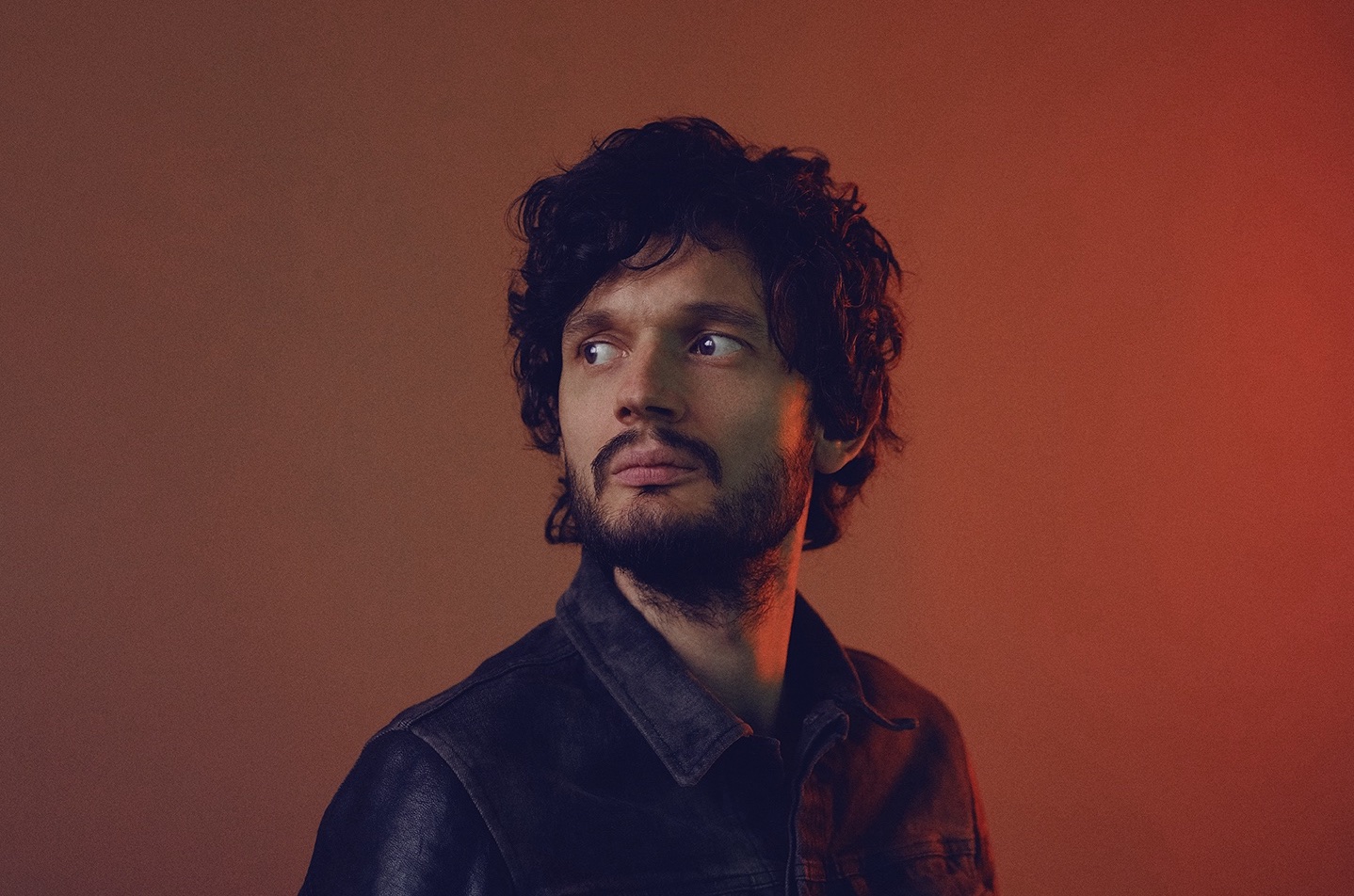 Since nearly two decades, Sascha Ring aka Apparat is one of the defining protagonists of electronic music in Germany. With tireless curiosity, he explores the possibilities of combining programmed sounds with analog instruments; he moves forth and back between avant-garde, club music and big anthemic pop moments; he composes music for listening, music for clubs and music for movies und theatre plays. Starting with his debut album "Multifunktionsebene" from the year 2001, up to his forthcoming "LP5", he has continuously expanded his musical palette and connected himself with all kinds of artists and arts.
Sascha Ring was born in 1978 in Quedlinburg in the Harz mountains, where in the mid-nineties he started his musical career as a techno DJ. His music still benefits from this early experiences, he says, but when he moved to Berlin in 1997, he sold his turntables to afford his first synthesizers. The music on his debut "Multifunktionsebene" was solely produced with electronic devices; one might describe it as IDM (Intelligent Dance Music), but with an aura of melancholic warmth und humanity. On the second album "Duplex" from the year 2003, Sascha Ring already started to include saxophone and vocals into his electronic compositions; on the third album "Walls" from the year 2007, one can hear also smoothly buzzing and swishing strings over stuttering xylophone beats.
"I've used every new album to broaden my musical horizons and overcome my personal inner resistances," says Sascha Ring: "I've always had reservations about anything that came too close to conventional 'pop'-moments; so I consciously moved in this direction. With each album, I pushed the limit further." He also never liked the role of the solo-producing laptop nerd. "I always enjoyed working with other people. And I feel the need to do things that are beyond my reach. That's why I use to choose new musical tasks that initially go way over my head and frustrate me."
His most permanent and important musical partner is the cellist Philipp Thimm; they started to collaborate on the tour following the fourth Apparat-LP "The Devil's Walk" from the year 2011. With Thimm, Sascha Ring also composed the music for two theatre plays by famous German director Sebastian Hartmann, starting in 2012 with "War and Peace" after Leo Tolstoi at the Ruhrfestspiele in Recklinghausen; out of this context, a same-titled Apparat-album emerged in 2013. In 2015 they continued their collaboration when Hartmanns brought Dostojewski's "Demons" on stage at the Schauspiel Frankfurt.
As early as 2008, Sascha Ring also started to compose soundtracks for movies and TV series. The Italian director Mario Martone commissioned him with the music for his film "l giovane favoloso" about the poet Giacomo Leopardi; at the Venice Film Festival 2014, Ring was awarded the Piccioni Prize for the best soundtrack. They collaborated again for Martoni's most recent movie "Capri-Batterie", released in December 2018 – where Ring also has an appearance as a long-haired proto-hippie in an early drop-out commune in 1914.
Over the years, he has constantly modified and refined his repertoire of musical expression and instruments – while at the same time creating voluminous electro pop in the trio Moderat that he founded with the Berlin techno producers of the duo Modeselektor, Gernot Bronsert and Sebastian Szary. The Moderat-LPs "II" and "III" from the years 2013 and 2016 are prime examples of techno-pop that benefits from the spirit of experimentation, but doesn't shy away from anthemic melodies and sweeping gestures. Since their breakthrough with the track "Bad Kingdom" in 2013, Moderat play on large festival and concert hall stages for constantly growing audiences.
On the fourth Apparat-album, "The Devil's Walk" from 2011, Sascha Ring also longed for that kind of grand gestures and anthemic moments. But on his fifth LP, "LP5", which will be released in March 2019, he once again has given his music a new twist. Still, he combines electronic with analog instruments, with trombone, saxophone, harp and double bass, and sometimes even with furiously improvised drums. But in contrast to the larger-than-life-aesthetics he has brought to perfection with Moderat, he now searches under the moniker of Apparat for the musical sublime in tiny details and moments.
In spring 2019, Sascha Ring will embark on tour with a band in which again Philipp Thimm plays a central role, supported by friends playing drums, keyboards and wind instruments. "It was important for me to create a new album", he says, "because I still believe in that format and in its potential for artistic freedom and experiments. This will be also be reflected in the upcoming concerts, we want to improvise as much as possible." And indeed, in this new version of Apparat, Sascha Ring consequently overcomes the conventional schemes of programmed music. Again, he pushes the limit further: In the twentieth year of his career, he still presents himself as an artist who is open and curious and exploring new musical terrain – and by the way, he is still writing the most beautiful melodies and songs that you can imagine.
Based in: Germany
Represented by: Jens Oberthür
Territories: Germany, Austria, Switzerland
---
---
---