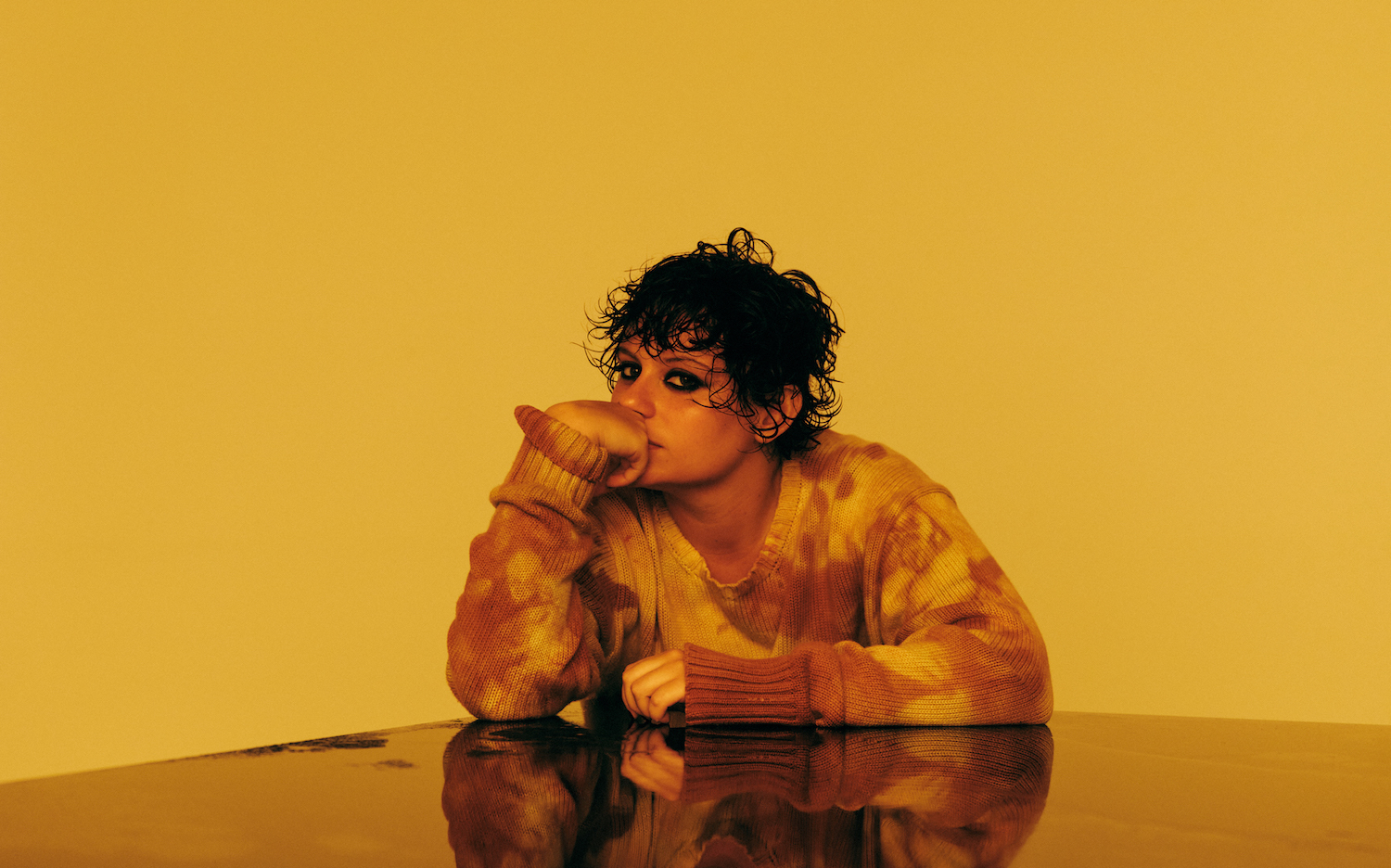 Since 2015, Ana Frango Elétrico has been researching ordinary everyday elements, saturating reality in graphic, poetic and sound forms. In 2018, their work gained national prominence in the independent music scene, with the release of Mormaço Queima – "a horizontally produced album / painting; saturated, with textures, tastes and colors; a bossa-pop-rock with cartoon".
In 2019, Ana released their second studio album, Little Electric Chicken Heart (Selo RISCO). The album earned them the APCA 2019 award as "Musical Revelation" (by the Paulista Association of Art Critics), and nominations for the Latin Grammy 2020 (in the category "Best rock album in Portuguese language"), Multishow Award for Brazilian Music ( in the categories "Album of the Year" and "Revelation") and Woman Music Event Awards (in the category "Listen to the girls"). The album also achieves international projection, being reviewed in several languages by the press and specialized critics and pressed on vinyl in Brazil and Japan. Also in 2019, Ana signed the musical direction and sound architecture of the opening of the exhibition Ballet Literal, by artist Laura Lima, at the Gentil Carioca gallery – which is currently at the Museum of Contemporary Art in Barcelona.
The following year, they launches Escoliose: Paralelismo miúdo (Garupa Edições, 2020), a book in which brings together poems, prints and illustrations made between 2015 and 2019, where assimilates various techniques and poetics to compose one of the key concepts of their work, called "tinny parallelism". "This is poetry with another generational DNA" – says Heloisa Buarque de Holanda, in the afterword to the book – "an almost insolent DNA, which, starting radically towards personal and localized testimony, demystifies any and all aura of poetry (at least except that of the noble times of the masculine canons) in favor of the liberation of a corporeal, libertarian speech".
That same year, they released the songs Mama Planta Baby and Mulher Homem Bicho, produced remotely and released during the period of social isolation, for which they received the WME 2020 award in the category "Best music producer".
In 2022, in addition to winning the Latin Grammy as co-producer of the album Bala Desejo, they participated in some of the main Brazilian Festivals, such as Lollapalooza, Primavera Sounds and Coala Festival.
Based in: Brazil
Represented by: Kirmes
Territories: Europe
---
---
---