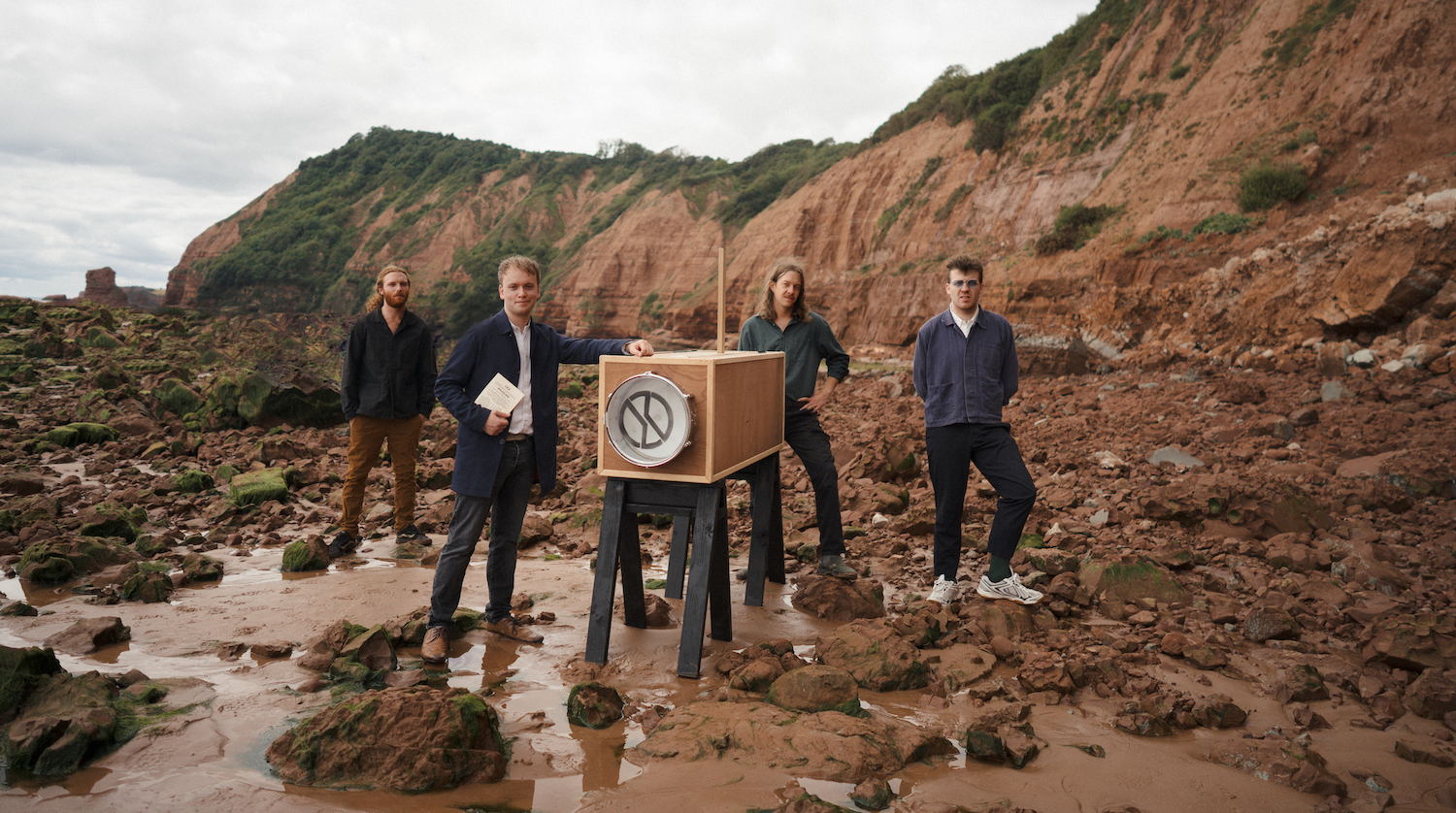 Formed in Bristol (UK) in 2016, LICE first rose to acclaim with performances alongside The Fall, Fat White Family, Giant Swan, Shame and more, debuting a wiry brand of art-punk in their 2017 single 'Human Parasite'. In 2018 the band's arch-advocates IDLES, who took LICE on the 'Brutalism' and 'Unity' tours, released LICE's 'early-years' collection on their label Balley Records as the Double EP 'It All Worked out Great, Vol. 1+2'. This led to support from radio tastemakers such as BBC 6Music Steve Lamacq and critical praise from the likes of The Guardian, The Quietus and Loud and Quiet, who declared them "the most exciting, inspiring, and genuinely deranged new guitar band in the country". The band followed this with international touring and festival appearances, including a French tour (with Drahla), Festival Transfer, Le Guess Who, Hop Pop Hop, Swn Festival, Left Of The Dial, Simple Things, Tramlines, Live At Leeds, 2000 Trees, DIY Hello 2019 (headline), and Brits Week (100 Club supporting IDLES).

In 2020, LICE revealed a new conceptual and sonic direction, which they had been developing since 2018. Marrying a complex new sound (incorporating industrial, minimalism and prog) influenced by Bristol's vital avant-garde scene, their work would present a new set of satirical doctrines and focus on lyrical experimentation. This was revealed with the singles 'Conveyor' and 'Arbiter', emerging to plaudits from The Guardian, Loud and Quiet, Line Of Best Fit, Hero, BBC Radio 1, BBC 6Music, Radio X, Beats 1 and others; a limited cassette run of 'Conveyor (Remixes)' by members of friends Working Men's Club, SCALPING, PVA, DITZ and Bo Gritz was released in May 2020 following their March debut UK headline tour (partially cancelled due to COVID 19).

On October 23rd 2020 the band have announced their debut album 'WASTELAND: What Ails Our People Is Clear' with the new single 'R.D.C.'. A concept album featuring a noise instrument hand-built by the band (Intonarumori), 'WASTELAND' argues that by unsettling the conventional role and form of the song lyric we can build a more constructive, nuanced kind of satirical music, better equipped to deal with implicit forms of bias and iniquity and iniquity. Also set for publication as a standalone piece of short fiction (melding science fiction, absurdism and magic realism), 'WASTELAND' is a Burroughsian adventure populated by time-travellers, shape-shifters and ectoplasmic spectres. The characters' moral transformations are paired with typographical transformations: the prose warping into cut-ups, soliloquies and even plays.
Based in: United Kingdom
Represented by: Jens Oberthür
Territories: Germany
---
---